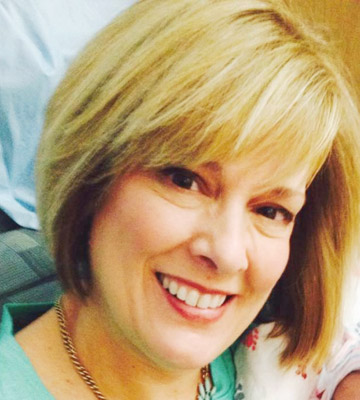 GALLERIES and SHOW OPPORTUNITIES
The Little Gallery, Roanoke, Virginia
Art Blast—a yearly show sponsored by The Studio School, Roanoke, Virginia
TEACHING
Tracy teaches regular watermedia and acrylic/collage classes at The Studio School in Roanoke, Virginia, a nonprofit art school operated by professional artists. Tracy exhibits her work locally, regionally and nationally. She is a signature member of The Virginia Watercolor Society, and has been a juror locally and regionally.
The Studio School Winter 2022 Adult Classes
Taught by Tracy Budd
Watermedia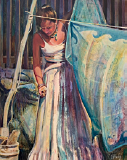 Dealing with Edges with Layered Acrylics on Yupo Paper/Painting Basics and Beyond—with Tracy Budd
8 classes: Mondays, January 10–February 28 • 1:00 p.m.–4:00 p.m. • $275
Learn to notice and describe your edges of shapes in this acrylic class with Tracy. Edges can be soft or hard, draw attention or recede, so it is important to know how the handle the situation! Also in this class, you will be introduced to Yupo paper, a plastic watercolor paper, the wonderful characteristics of this unique surface, and some great techniques that this remarkable surface does so well.We will finish these pieces by adhering them to wooden panels.Weekly demos and critiques. Come join the fun! Click Here to contact Tracy for Supply list.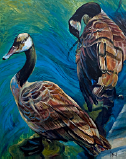 Open Studios and Critique—with Tracy Budd
8 classes: Mondays, January 10–February 28 • 9:30 a.m.–12:30 p.m. • $275
Come join this "oh so necessary" painting class where we have weekly critiques and painting time. It is informative and inspirational to problem solve with other artists on our painting journeys.Working weekly keeps your brushes wet and your creativity alive!
Tracy will help you work through your pitfalls and triumphs to make your very best paintings and discover your style and painting voice! All mediums invited! This is a great lead in to the afternoon class, if you want to treat yourself to a whole day of concentrated painting fun! Class size limited, so signup soon! Click Here to contact Tracy with questions.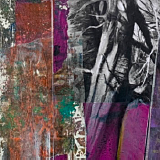 Small Gems/Creating Texture with Mediums and Collage—with Tracy Budd
2 classes: Thursday & Friday, March 3 & 4 • 9:30 a.m.–1:30 p.m. • $130
Layered acrylics are the perfect medium for building texture you can see and FEEL. Building texture with acrylic mediums and incorporating collage pieces, paint and metallics, we will build these small painting jewels. Lots of pattern, composition and shape making will be involved in this project.Think "content" and portraying a feeling about your subject in these 12" x 12" paintings we will adhere to wooden panels. Come join the fun! Click Here to contact Tracy for a supply list.